This is the first post in a series about the books that I want to read. 🙂
If any of you follow me on Goodreads, you most likely know that I have a *ahem* small to-read list of only 91 books, currently. 😀 To some, that may seem large, but to others (in fact, to most of the people I "know" on Goodreads), it probably seems very small since everyone else's list is soooo long.  😛
I thought it would be fun to share the books that I especially want to read, so that you can check them out and/or let me know that they are not good and I shouldn't read them.
Note: I have not read any of the books in this post and therefore cannot recommend them. I have heard many good things about them, however, and that is why I am sharing about them.
Today I will be talking about the non-fiction and inspirational books that I want to read (these aren't all of the non-fiction/inspirational books that are on my to-read list; they are just the ones that I want to read the most). 🙂
   "Sharing from her own struggles and triumphs, homeschooler Sarah Bryant encourages young ladies to become vital cornerstones in their father's home, while preparing for godly womanhood. Filled with encouragement and personal testimonies, The Family Daughter will help Christian girls begin the journey of being their family's pillar of strength and virtue." ~from Amazon
This book sounds really good, and I'm hoping to buy it soon. If I do, I'll be sure to review it on here. 😉
   "Has your life been engulfed by one consuming passion — that you would more deeply know your Savior Jesus Christ and the fullness of the Gospel?
   "We are given only one life — one blink of an eye in light of a shoreless eternity. What is our purpose in this earthly life? The greatest command is to love the Lord our God with all of our heart, yet how do we love a God we do not know? We know how to fit into the "right Christian circles" and say all the "right things" — but do we personally know the Author of our salvation?
   "Sarah's desire is to challenge young ladies to pour out their lives in the Scriptures, seeking the face of their Savior — in the days of their youth. This is vital, so that they will be equipped to teach the next generation about the faithfulness of God.
   "One Thing I Desire is penned to encourage you in your quest to seek and know your Redeemer through His Word, that your heart would be enraptured by Christ's great work accomplished in the Gospel.
   "The grandeur of this One Thing will spur you to love Him more with all of your heart, soul, and mind — and to worship Him throughout all of eternity." ~from King's Blooming Rose (the author's ministry)

I know, this is by the same author as the last one. 🙂 A friend of mine once showed me an article from the King's Blooming Rose Magazine, which is how I found these books. From what I have heard, the books and the magazine are very good. I'm hoping to get all three soon. 😀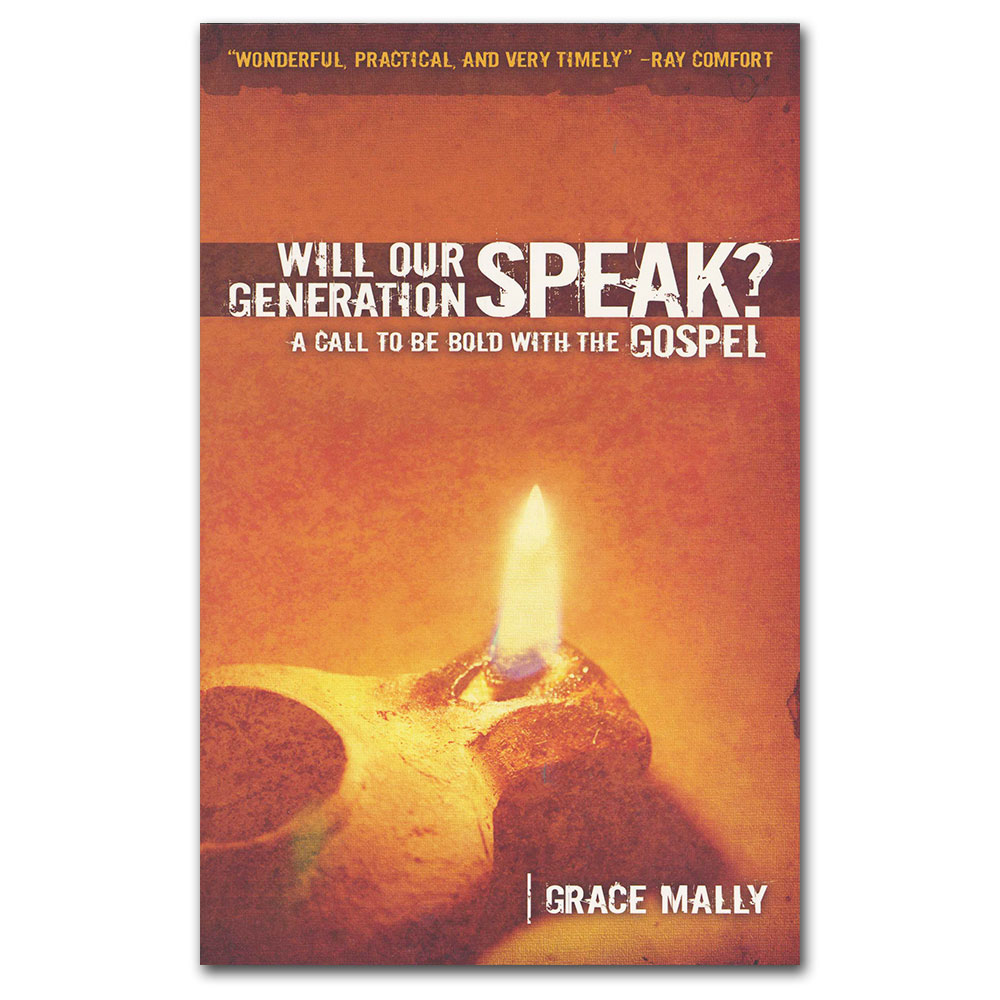 "Will Our Generation Speak? is filled with dialog—recounting witnessing conversations and giving practical ideas for beginning conversations with unbelievers about the Lord. It teaches how to ask good questions and answer objections, while illustrating points with humorous cartoons and stories. From a young person to other young people, it addresses the fears we face and excuses we make, and provides vision for being strong for the Lord in our youth. It communicates how exciting it is to be working alongside the God of the universe in the mission of saving souls." ~from Tomorrow's Forefathers
This sounds like another great book. I've read Before You Meet Prince Charming (my review here) by this author's sister, and that was really good. I really want to read this one. 😉
   "30 pages jam-packed with resources.
   "The Bookbug Epic Character Workbook and Guide is full of great worksheets, character questionnaires, an intro into MBTI typing for characters, and lots more!" ~from Goodreads
In this post, the author says that if you sign up for her newsletter you will get it for free. That seems like a pretty good deal to me! *goes and signs up* (tip: make sure to check your spam if you sign up; the sign-up email I got went to spam. 😉 ) This is written by the author of Jonas and Olivia (which I reviewed here). She did a great job on the characters in that book! 🙂
Well, that was fun to write and I didn't even have to read a book! 😀 Now it's your turn to write-
Have you read any of these books?
If so, were they good?
Did you like this post?
Would you enjoy reading more posts like this?
Let me know in the comment section! 🙂
Thanks for reading!